On 1 September, the CEV EuroVolley Men 2021 journey will begin for the top European nations which have attained qualification to the much anticipated event. After thorough discussions with all stakeholders and partners, the CEV is announcing the match schedule for the pool phase of the competition.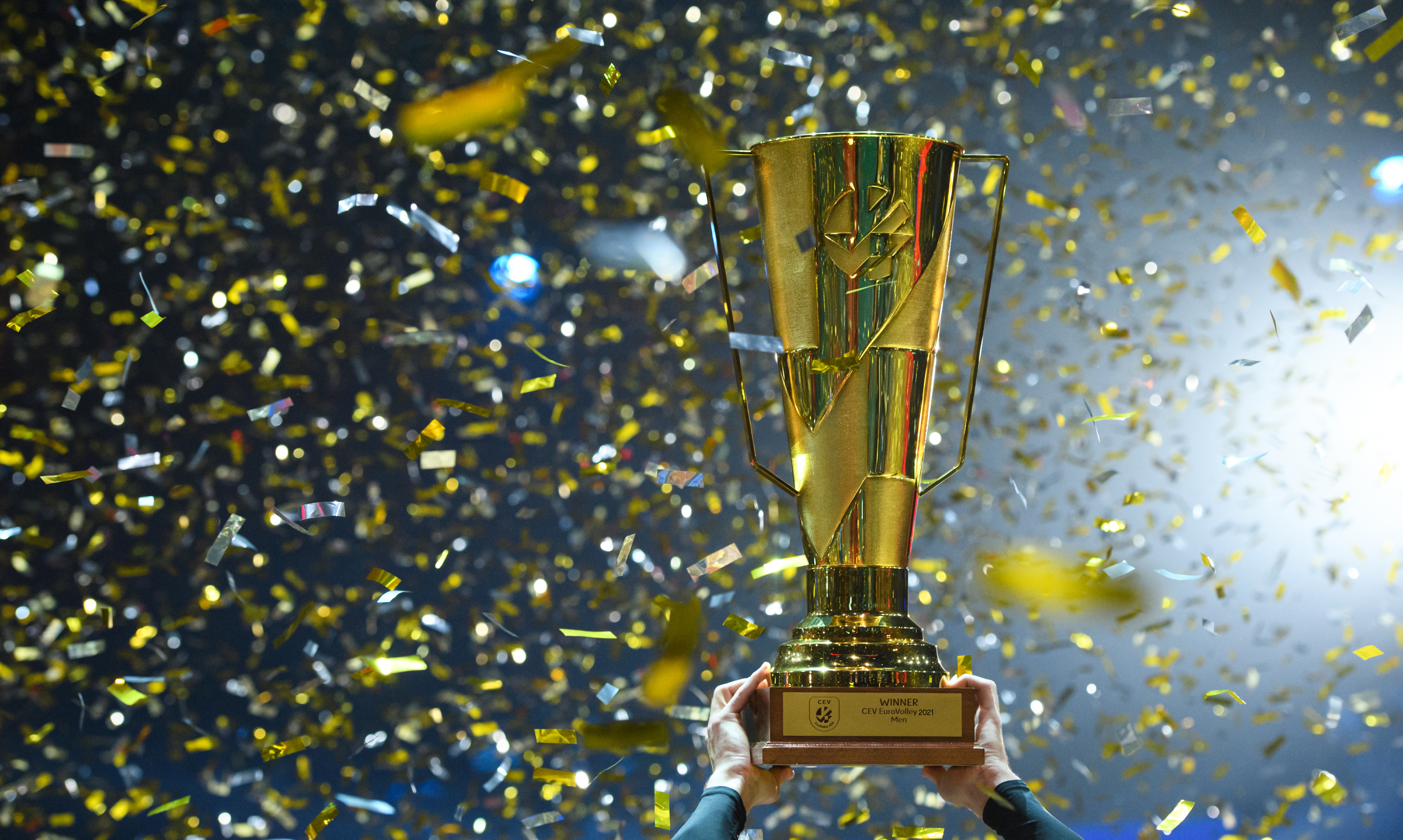 The event's opening matches will take place in Finland – Pool C and Estonia – Pool D, with Finland facing North Macedonia and Estonia facing Latvia respectively, on 1 September at 19:00 (all local times).
Current European champions Serbia as well as Poland, bronze medal winners of the last edition, will join the action on the second day of the event, 2 September from Kraków, Poland, in what will be the second and third matches of Pool A.
The first matches of Pool B will take place on the third day of the competition, and will see EuroVolley 2019 silver medallist, Slovenia take on the hosts from Czech Republic, while Italy will face Belarus and Montenegro will face Bulgaria.
Groups and Venues
The 24 participating teams have been drawn into 4 pools, from which the top 4 sides will progress into the 1/8 Finals.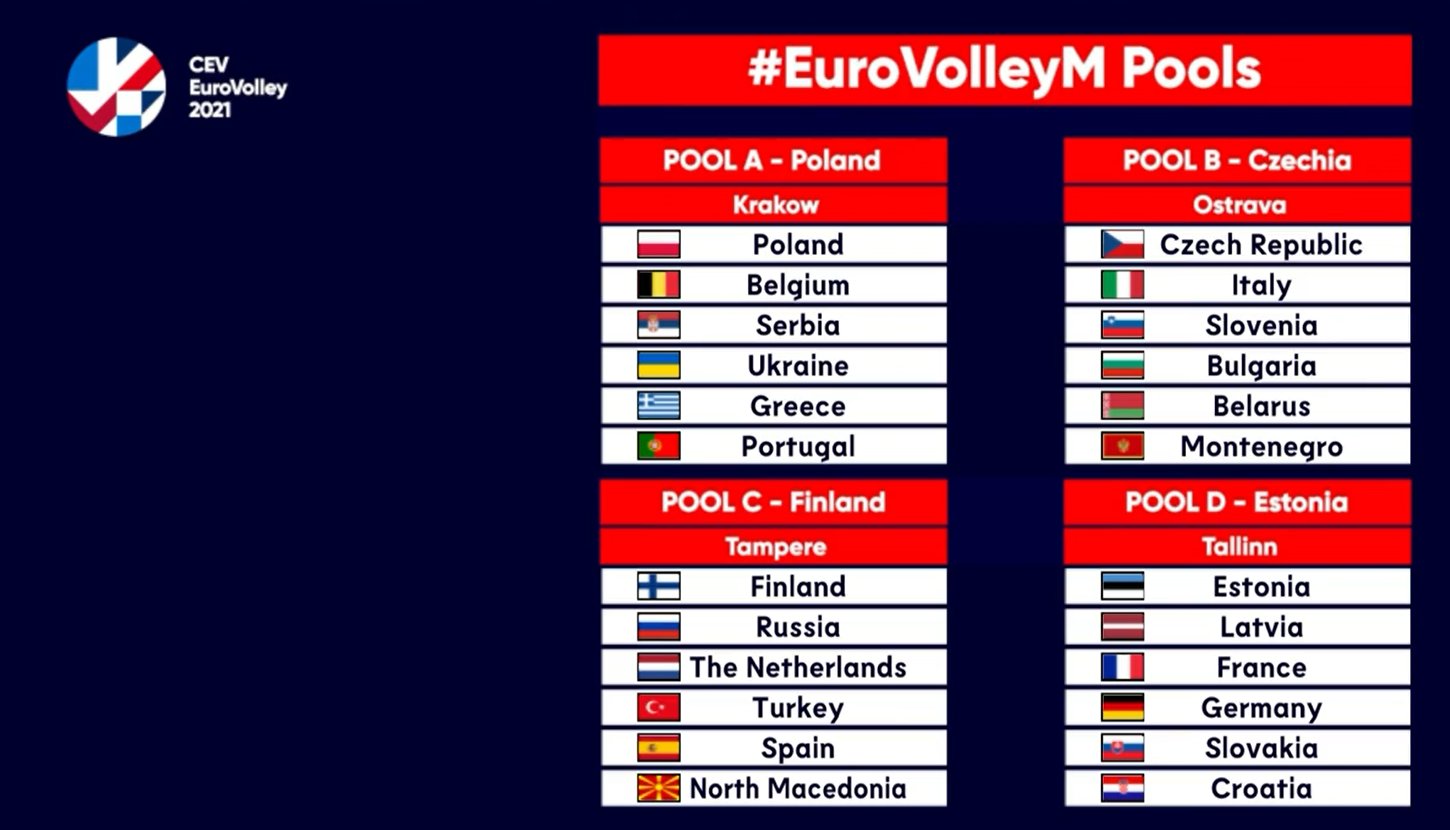 Each of the 4 host countries will be home to one pool with matches to be taking place in the cities of Kraków (Poland), Ostrava (CZE), Tampere (FIN) and Tallinn (EST).
Going further into the competition, Gda?sk will be the new Polish city host of four matches from the 1/8 Finals and two matches from the 1/4 Finals, same as Ostrava.
The semifinals of the event, scheduled for 18 September and the Bronze and Gold medal matches on 19 September will be hosted by the city of Katowice in Poland.
News:
CEV – European Volleyball
CVF – Czech Volleyball
OZS – Volleyball Slovenia
SVF – Volleyball Slovakia
HOS – Volleyball Croatia