Now is the time to act fast and this is some sort of final call for all Beach Volleyball fans! On Monday, July 19, 2021, the final pre-sale of tickets for the Red Bull Arena of the A1 CEV EuroBeachVolley Vienna 2021 presented by Swatch from August 11 to 15 will start at 12 pm.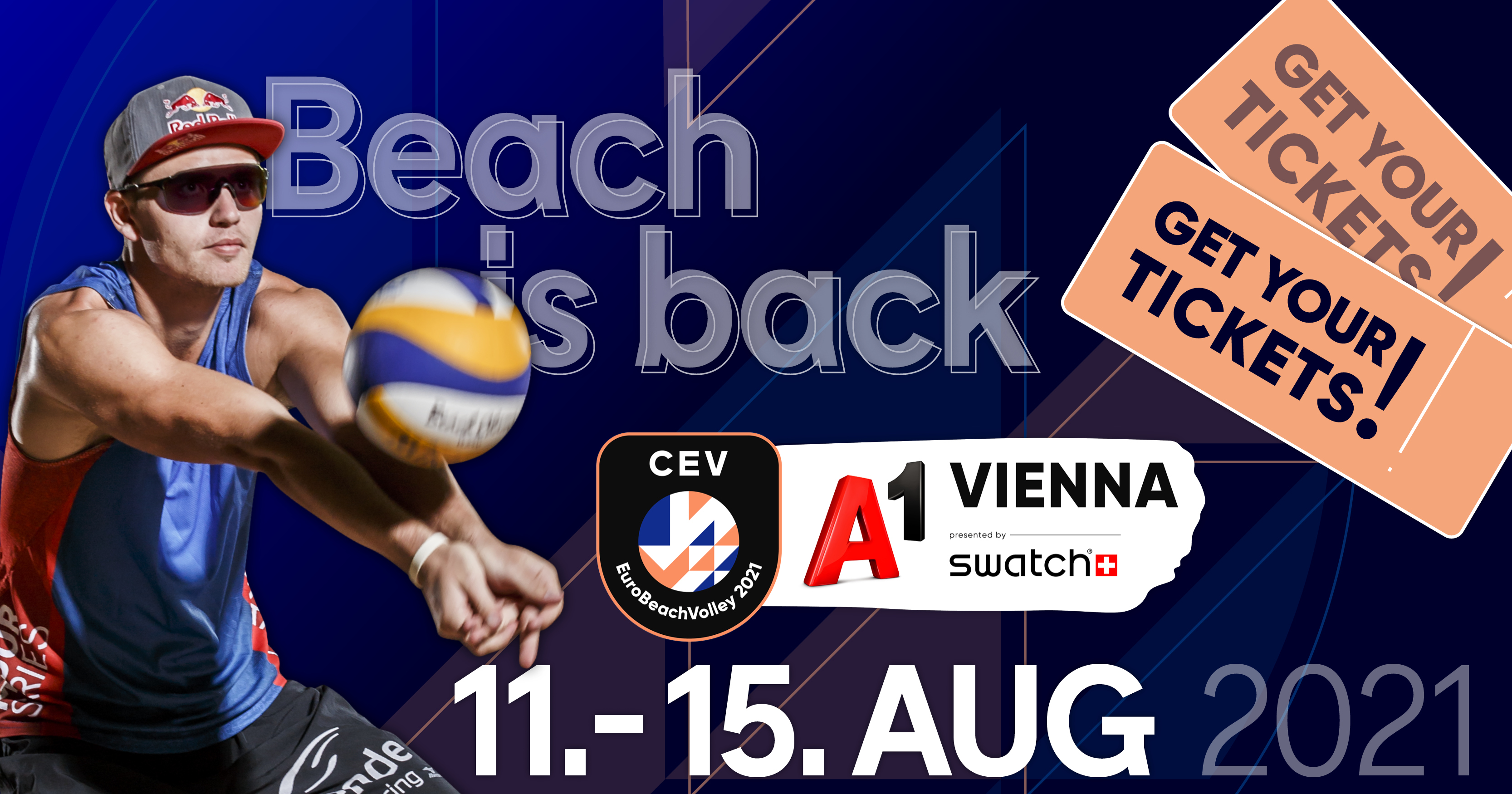 On Wednesday and Thursday, August 11 and 12, 2021, the focus will be on the domestic teams and their group matches. On these Austrian days, the support of the red-white-red beach community is especially important!
On Wednesday, there will be eight matches with Austrian participation (four per session), Thursday will almost be completely red-white-red, with 90% of the matches featuring Austrian teams.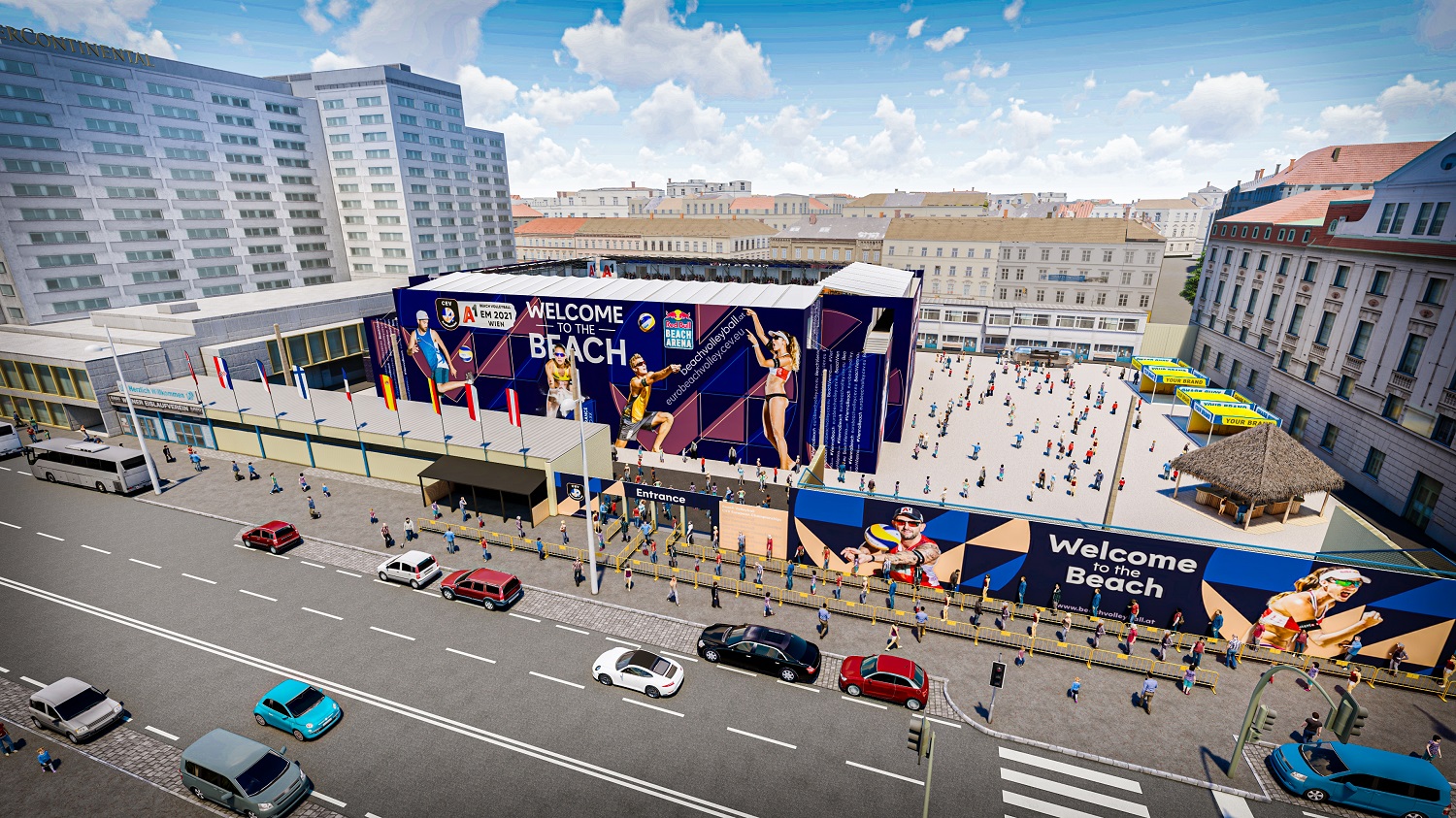 For organisational reasons, you can purchase a maximum of four tickets per person. These are tickets for the infield as well as for the loge stands, for the day and night sessions. Prices range from 15 to 60 euros per ticket.
Seats in the stands will be allocated automatically according to the current regulations. In the infield, directly at the edge of the court, there is free seating.
Should there be any restrictions by the authorities due to the development of the coronavirus pandemic the organiser reserves the right to cancel purchased tickets in order to ensure the safety of all visitors.
As with all events in Vienna, the 3-G rules of the City of Vienna apply (vaccinated, tested, or recovered). Antigen self-tests will therefore not be accepted for admission. We advise all visitors to take a PCR test before their visit and recommend the offer of allesgurgelt.at. Furthermore, the organisers wish to point out that a registration is necessary for all visitors in order to allow for contact tracing.
Click here for further information.