This coming weekend, the women's MEVZA League will reach its climax with the highly anticipated Final Four tournament in Nova Gorica. The opening match features rookies ZOK Bimal-Jedinstvo BRCKO (BIH) and Calcit Volley KAMNIK (SLO) on Saturday afternoon. Immediately afterwards, hosts GEN-I Volley NOVA GORICA (SLO) will lock horns with main round winners Nova KBM Branik MARIBOR (SLO) in the second semi-final. The bronze medal match is due to take place on Sunday at 4 p.m., while the 'big final' will start four hours later.
Nova KBM Branik reached the most thrilling stage of this season's competition with a 10-2 win-loss record. Therefore, Slovenia's reigning national champions and multiple MEVZA League winners are somehow the natural favourites. "We definitely want to put our hands on the trophy. Lorena Lorber Fijok will miss the finals due to injury, but we were able to sign the US-player Tessa Grubbs as a substitute," head coach Radovan Gacic explains.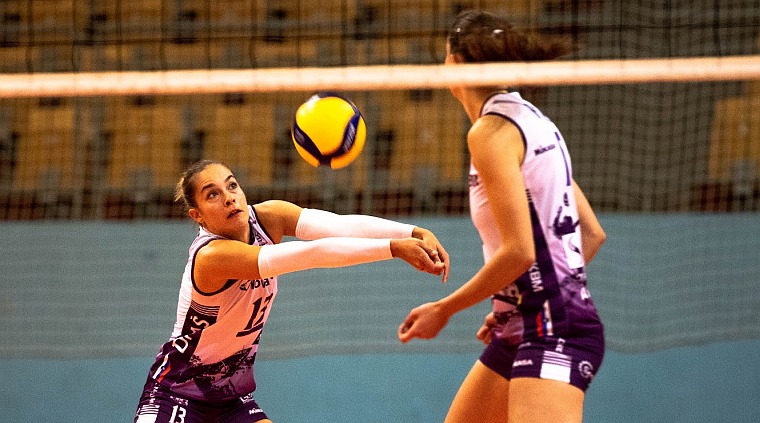 ZOK Bimal-Jedinstvo BRCKO are participating in the MEVZA League for the first time this season. It is all the more impressive that Bosnia and Herzegovina's national champions secured their Final Four spot as the second best team in the main round with an 8-4 win-loss record. Calcit Volley KAMNIK, on the other hand, clinched the MEVZA League title already in 2014 and 2016. In the regular season, Calcit Volley recorded seven victories out of twelve matches.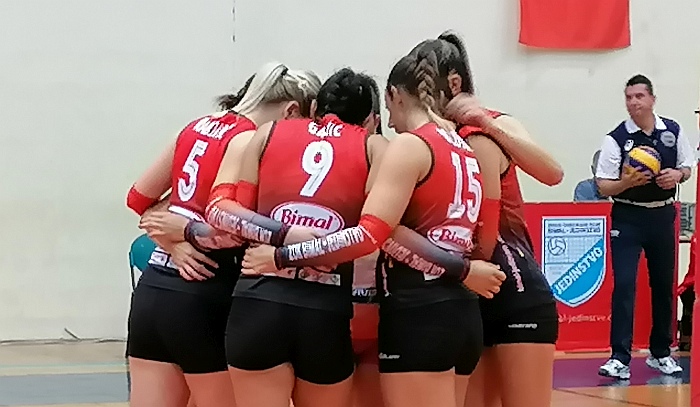 In the men's competition, the main round is still in progress. Defending champions ACH Volley LJUBLJANA (SLO) and hosts Union Raiffeisen WALDVIERTEL (AUT) are already qualified for the Final Four tournament in Zwettl on March 4 and 5. On Saturday, third-placed Mladost ZAGREB (CRO) host the leaders of the table ACH Volley, while WALDVIERTEL clash with Mladost Ribola KAŠTELA (CRO). The regular season will end on February 22.
Women's MEVZA League, Final Four
08.02., 16:00: ZOK Bimal-Jedinstvo BRCKO (BIH) vs. Calcit Volley KAMNIK (SLO)
Head-2-Head regular season: 1-1

08.02., 19:00: Nova KBM Branik MARIBOR (SLO) vs. GEN-I Volley NOVA GORICA (SLO)
Head-2-Head regular season: 2-0

09.02., 16:00: Bronze Medal Match
09.02., 20:00: Gold Medal Match
Men's MEVZA League, regular season
08.02., 18:00: HAOK Mladost ZAGREB (CRO) vs. ACH Volley LJUBLJANA (SLO)
08.02., 19:00: Union Raiffeisen WALDVIERTEL (AUT) vs. OK Mladost Ribola KASTELA (CRO)
Final Four participants: ACH Volley LJUBLJANA (SLO), hosts Union Raiffeisen WALDVIERTEL (AUT); two spots remaining
Women's European Cups
CEV Champions League Volley 2020, Pool Play leg 5
04.02.: Nova KBM Branik MARIBOR (SLO) vs. Lokomotiv KALININGRAD (RUS) 0-3 (17-25, 21-25, 18-25)
06.02.: Vasas Obuda BUDAPEST (HUN) vs. A. Carraro Imoco CONEGLIANO (ITA) 0-3 (12-25, 19-25, 13-25)
CEV Volleyball Cup 2020, eighth-finals
04.02.: ZOK Bimal-Jedinstvo BRCKO (BIH) vs. Minchanka MINSK (BLR) 1-3 (21-25, 21-25, 25-22, 15-25) – leg 1: 3-0 MINSK
05.02.: Mladost ZAGREB (CRO) vs. Fatum NYIREGYHAZA (HUN) 3-2 (20-20, 25-22, 19-25, 23-25, 15-8); GS 19-17 – leg 1: 3-2 NYIREGYHAZA
CEV Volleyball Challenge Cup 2020, eighth-finals
06.02.: BEKESCSABAI Röplabda SE (HUN) vs. Calcit Volley KAMNIK (SLO) 3-2 (22-25, 25-16, 25-21, 23-25, 15-12) – leg 1: 3-0 BEKESCSABAI
SPORTLIVE